We recorded the strings the music of part three of Ku'Damm 59. With the amazing team from Teldex Studio at the beautiful Siemens Villa with amazing string players with well experienced conductor Joris Bartsch Buhle! It was an honor and such a great experience to be part of this!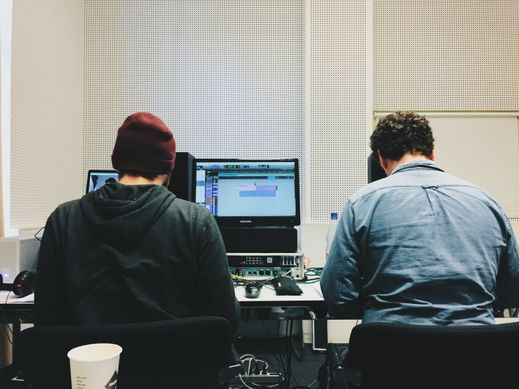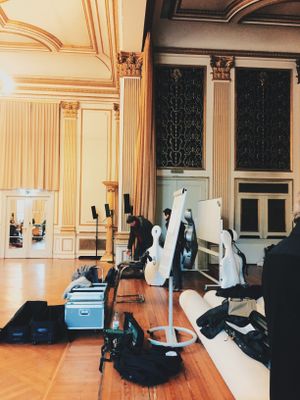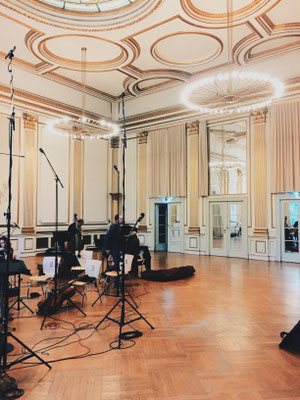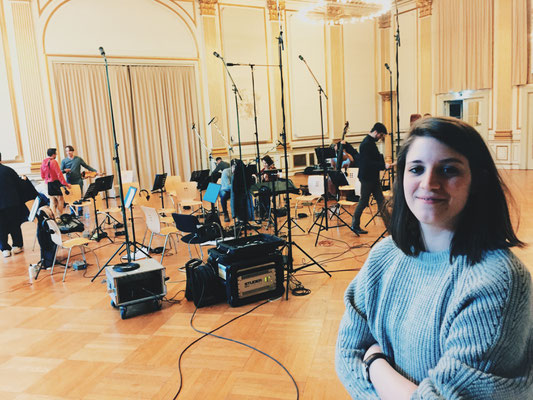 Teldex studio crew
Tobias Lehmann: sound engineer
Cornelius Dürst: ProTools operator
link to the Teldex Studio.
Conductor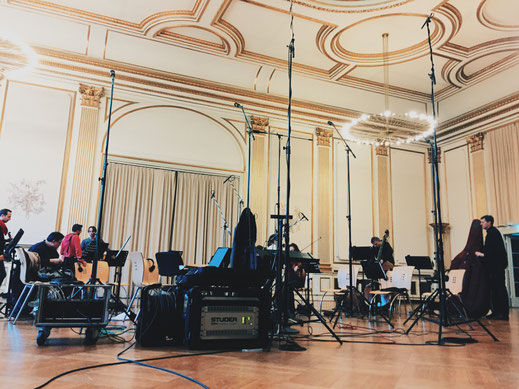 Ku'Damm 59
the crew of the film

writing: Annette Hess
director: Sven Bohse
camera: Michael Schreitel
Casting: Nina Haun
Editing: Ronny Mattas
production design: Axel Nocker
set decoration: Nancy Vogel
costume: Maria Schicker
product management: Stephan Gehrke-Losinski
producer: Benjamin Benedict
commisioning editor: Heike Hempel
executive producer: Marc Lepetit
commissioning editor: Bastian Wagner
music for film 1: Maurus Ronner
music for film 2: Maurus Ronner; additional music: Anna Kühlein
music for film 3: Maurus Ronner, Christian Biegai, Anna Kühlein

production company: UFA FICTION
_________
For more information about the mini-series click here.
airing dates & infos

When?
Teil 1 - 18th of March 2018 at 8.15pm
Teil 2 - 19th of March 2018 at 8.15pm
Teil 3 - 21st of March 2018 at 8.15pm
TV-Station?
ZDF
Ku'Damm 56
find it in the media-library of ZDF here.

It's also online at amazon prime and netflix.