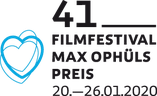 The 14min short film "SCHWEBEN" (director: Victoria Schulz) is celebrating ist premiere at the 41th Filmfestival Max Ophüls Preis 2020 in Saarbrücken.

fictional | 19min
directed by Victora Schulz
Marie ist ungeplant schwanger. Während ihr Freund sich schon auf den Nachwuchs freut, wachsen in Marie die Zweifel. Nur noch wenige Tage bleiben ihr, um sich zu entscheiden – aber wo findet sie die Antwort?